Open Physicist/Engineer position in RADNEXT (GSI)
1 June 2021
Career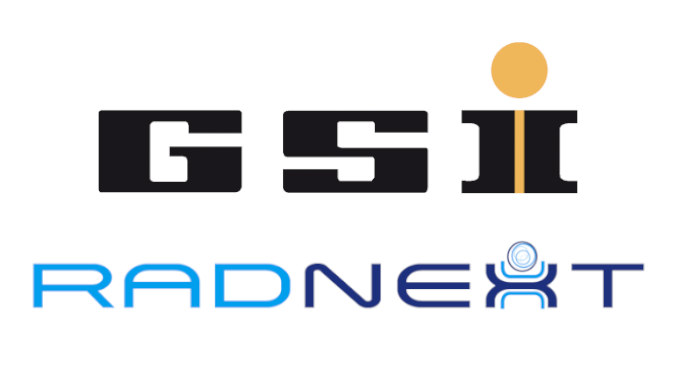 GSI Helmholtzzentrum für Schwerionenforschung in Darmstadt operates one of the leading particle accelerators for science. In the next few years, the new FAIR (Facility for Antiproton and Ion Research) one of the world's largest research projects, will be built in international cooperation. GSI and FAIR offer the opportunity to work together in this international environment with a team of employees committed to ensure each day to conduct world-class science.
Damage of electronics due to cosmic radiation is one of the major problems for spaceflight hardware, including satellites, spacecrafts, and instrumentation in orbit. To tackle this problem, the European Infrastructure program RADNEXT has been funded. RADNEXT is a network of all the European accelerator facilities simulating cosmic radiation effects in microelectronics. Among those facilities, GSI is the only one providing heavy ions at energies comparable to those found in the galactic cosmic rays in deep space.
The candidate will work with the Biophysics and Material research Departments (BIOMAT Collaboration at FAIR). Information about FAIR and GSI is available at www.gsi.de and fair-center.eu. Information about the RADNEXT project is available at: cern.ch/radnext.
In the framework of the RADNEXT program, we are looking for a
Physicist/Engineer on space radiation hardness (all genders)
Posting ID: 21.50-1500
to prepare the experimental activity at GSI and to collaborate with the RADNEXT project.
Your tasks:
Design and construction of a target station for the irradiation of microelectronics at GSI accelerators
Perform planned experiments with microelectronics at UNILAC (low energy) or SIS18 (high-energy) accelerators
Support of the external group selected by the RADNEXT user selection panel
Maintain contact and correspondence with the RADNEXT community via email and meetings
Assist the external groups with the TNA application process
Preparing reports for the RADNEXT project
Writing scientific publications
Scientific research in the field of radiation hardness
Your Qualification:
Master in physics or engineering, with experience in microelectronics and radiation hardness; or Ph.D. in physics or engineering or related topics
Experience in electronics and hardware construction
Knowledge of LabView
Excellent knowledge of the English language and preferably knowledge of the German language
We offer:
A position, which is limited for 2 or 3 years, depending on the qualification of the applicant, and can include a Ph.D. at local University if this is interesting.
Salary is equivalent to that for public employees as specified in the collective agreement for public employees (TVöD Bund).
GSI supports the vocational development of women. Therefore, women are especially encouraged to apply for the position.
Handicapped persons will be preferentially considered when equally qualified.
Application:
For further information please contact Prof. Dr. Marco Durante via telephone: +49(0)6159/71-2009 or email: m.durante

gsi.de.
If you find this position interesting, please send your full application documents with information of your earliest possible starting date and the Posting-ID above to the following address by June, 30th 2021 to bewerbung

gsi.de or to:
GSI Helmholtzzentrum für Schwerionenforschung GmbH
ABTEILUNG PERSONAL
PLANCKSTRASSE 1
64291 DARMSTADT